Sensthesia - Sound and vision
Audio-Sensitive Generative Art NFTs, 100% on the Ethereum Blockchain.
A generative on-chain audiovisual collection of 469 artworks comprised of 9 different traits and using ambient sounds from your own microphone as input (whether from footsteps in a hallway, music at an event, or a conversation amongst friends), Sensthesia is a dynamic visual artwork. It further bridges the gap between physical and digital spaces. In influencing the artwork, the artwork can re-influence the viewer, creating a feedback loop and blurring the line between art, artist, and viewer. Engage with the artwork often — no two experiences are the same. The work is intended to bring interactivity to any environment in which it lives.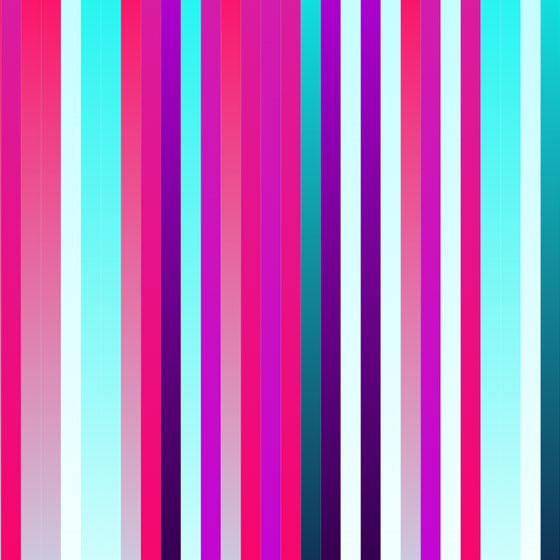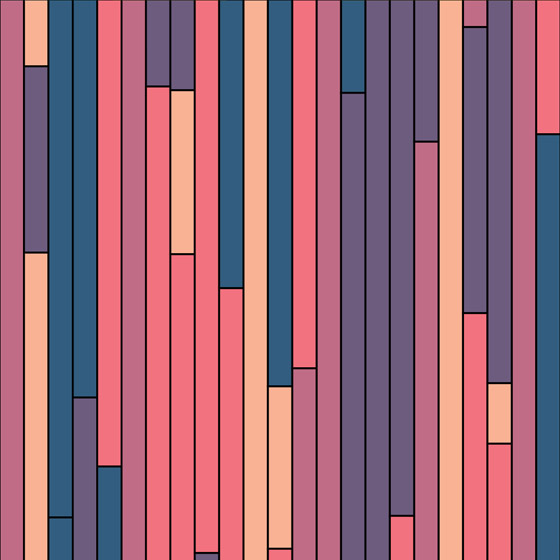 THE TECHNOLOGY
Sensthesia was fully created in JavaScript with no external libraries. As such, the generative art fits fully on-chain. Combining this with the art's live visual nature, Sensthesia juxtaposes the concepts of permanence and impermanence. The outputs are canvas, chosen over SVG for performance purposes. This allows for the synchronization of the visuals with the ambient sounds as input, using a FFT (fast Fourier transform) to extract frequency values and assign them to the art to create movements. All you need to live the Sensthesia experience is a device with internet access, a web browser, and a connected microphone.
THE DETAILS
The sale will take place on December 14th at 1 PM. It will be a Dutch auction lasting 60 minutes with a starting price of 1.42 ETH and a final price of .269 ETH. The prices will be (1.42 - 1.2 - 1.00 - 0.869 - 0.777 - 0.69 - 0.55 - 0.45 - 0.38 - 0.32 - 0.269) descending every 5 minutes.
There will be a rebate mechanism — collectors will pay the price of the last Sensthesia piece sold. For example, if a buyer purchases their Sensthesia NFT at 1 ETH during the Dutch auction and the Dutch auction ends at .4 ETH, they will receive a rebate of .6 ETH in the following days.
Unigrids and Beatboxes collectors will receive a 25% discount and will be able to mint during the Dutch auction. The discount will be included as part of the auction's rebate mechanism.
Part of the collection is reserved for Fingerprints members, who can claim one NFT each during the first 30 minutes of the minting period. If you are a Fingerprints member and intend to mint, please react to the pinned post in the Fingerprints Discord #members-lounge channel.
How To Mint
Install Metamask
Prior to minting, install Google Chrome and a plugin named MetaMask which allows websites you authorize to access your Ethereum wallet. If you have yet to create an Ethereum wallet, you can create one directly on MetaMask. MetaMask contains a button which allows you to fund your wallet via Coinbase if you'd like to add funds to your Ethereum wallet.
Mint
Once your wallet is set up, visit the minting page. Connect your wallet and follow the instructions and prompts on your screen to complete the purchase process. Upon completion and confirmation of the minting transaction on the Ethereum blockchain, your new artwork will appear in your wallet. You'll be able to view it easily on OpenSea.
ABOUT ZEBLOCKS
Zeblocks is made up of Guillaume and Sebastian, two generative artists and blockchain enthusiasts specializing in creating experimental works of art. Best known for the generative, audiovisual nature of their practice, their works have been featured in Sotheby's Natively Digital: A Curated NFT Sale and many other digital galleries.
Guillaume studied Arts & Multimedia, where he developed his love for abstract art and oil painting. Having built his own marketing agency from the ground up and worked in all aspects of digital design at companies of all sizes (including Fortune 500 businesses like STMicroelectronics), aesthetic experiences have grown to be part of his DNA. Upon discovering Bitcoin and Ethereum, amongst other blockchain systems, he quickly gravitated towards cryptocurrency and blockchain development. Zeblocks has enabled him to harness his passions and focus them on the creation of generative art.
Having worked with computers from the age of eight, Sebastian is the mind behind the technical aspects of Zeblocks' works. He began developing PHP at the age of 14, eventually attending university, pursuing his studies while also managing C++ and Python projects as an employee of the school. Sebastian has worked on several start-ups as a full-stack developer and mobile application developer (one was sold to TripAdvisor in early 2020). He has also worked on many blockchain projects, including both frontend and backend development. Through Zeblocks, Sebastian has been able to showcase his skills in a growing interactive medium.
Previous works:
Unigrids (Artblocks). 2021.
Beatboxes (Artblocks). 2021.
Website: zeblocks.com
ABOUT FINGERPRINTS
Fingerprints is a global community and decentralized autonomous organization (DAO) that champions blockchain art, currently home to 250+ members including influential collectors, digital artists, and top venture capital firms.
The DAO collects art, commissions new works, and supports projects by innovative artists — all of which explore the creative possibilities of blockchain. Fingerprints is passionate about fostering experimentation and educating the world about this emerging field of artistic practice and the technology that underpins it.
Website: fingerprintsdao.xyz